we are always striving to get better, to grow ourselves into the best version of ourselves, and the best way to do that is by consistently learning new ideas. growth takes time and effort. a person that does not acknowledge the novel ideas around him, shall lag behind those who capture these ideas and work on them.
if you want to lead your field and if you want to become the best version of yourself, the following books may be of great help to you. these are the top three best selling books on self-help in 2017.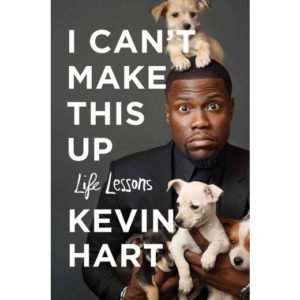 I can't make this up: Life Lessons by Kevin Hart.
kevin is a hollywood box-office star and is one of the best comedians ever. however, he wasn't born that way. he was an unwanted child of his criminal father and his cruel punishing mother. he was raised under difficult circumstances and could have easily become a resentful person. but he chose to be somebody that frees people off their concerns. this is a must read book if you want a new perspective to your life. after reading this book, you will definitely feel more joyful, blessed, and free.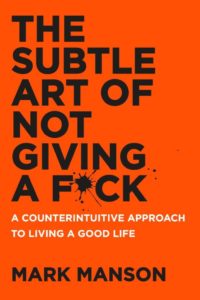 The Subtle Art of Not Giving a F**k: A Counterintuitive Approach to Living a Good Life by Mark Manson.
mark is a successful blogger turned author. in this book, he talks about how you can easily reset your life by being concerned about a few important things only that matter to you the most, and avoiding or not giving a f**k about the things that do not matter to you, for example, how people would react etc. basically, this books frees you from always being pissed off at things that do not really determine your happiness or misery. the book can really be helpful to those who are always trying to please other people and eventually fade out their own interests.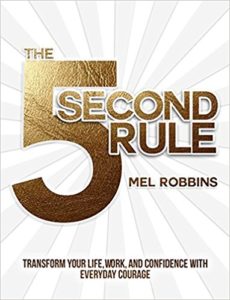 The 5-Second Rule by Mel Robbins: 
this one book can drastically change your habits when it comes to getting a work done. it deals with one of the most important subject of our lives when it comes to self-development and that is procrastination. how many times we let go of a new idea that strikes us and prompts us to act upon it. mel robbins is a successful life coach who helps people achieving their goals. she has included her brightest of ideas to place the reader into action mode. this book can be life transforming for people who wish to act upon their dreams but lack the motivation. a must read if you want to see yourself doing some epic work without wasting any further time.
i hope these three books bring you great results this year. but remember that knowledge not put in action is of no value, and so you must work hard on your learned wisdom. paulo coelho writes it best when he says:
"the world is changed by your example, not your opinion."
wish you a great happy life!
Save
Save
Save