59 Best Books on Existentialism
59 Best Books on Existentialism
In the post modern era that we exist in, there is an atmosphere of skepticism around. The old conservative conventions of beliefs are falling apart to new ideas of relativity, subjectivity, and individuality. For existentialists like me, it soothes our souls to visit the great literary and philosophical works written on the themes of existentialism, absurdism, pessimism and nihilism. Here is a list of 59 best books on these themes that have been arranged author-wise.
 Nietzsche
*Beyond good and evil
Beyond Good and Evil: Prelude to a Philosophy of the Future is a book by philosopher Friedrich Nietzsche, first published in 1886. It draws on and expands the ideas of his previous work, Thus Spoke Zarathustra, but with a more critical and polemical approach. In Beyond Good and Evil, Nietzsche accuses past philosophers of lacking critical sense and blindly accepting dogmatic premises in their consideration of morality. Specifically, he accuses them of founding grand metaphysical systems upon the faith that the good man is the opposite of the evil man, rather than just a different expression of the same basic impulses that find more direct expression in the evil man. The work moves into the realm "beyond good and evil" in the sense of leaving behind the traditional morality which Nietzsche subjects to a destructive critique in favour of what he regards as an affirmative approach that fearlessly confronts the perspectival nature of knowledge and the perilous condition of the modern individual.
 *Will to Power
The Will to Power (German: Der Wille zur Macht) is a book of notes drawn from the literary remains of philosopher Friedrich Nietzsche by his sister Elisabeth Förster-Nietzsche and Peter Gast (Heinrich Köselitz). The title derived from a work that Nietzsche himself had considered writing. After Nietzsche's breakdown in 1889, and the passing of control over his literary estate to his sister Elisabeth Förster-Nietzsche, Nietzsche's friend Heinrich Köselitz, also known as Peter Gast, conceived the notion of publishing selections from his notebooks, using one of Nietzsche's simpler outlines as a guide to their arrangement. As he explained to Elisabeth on November 8, 1893: "Given that the original title appears as: The Antichrist. Revaluation of All Values (and therefore not 'The first book of the revaluation of all values'), you may think that your brother at the time of his incipient madness, thought the book completed. … Notwithstanding, the consequences of this revaluation must also be explicitly illustrated in the field of morality, philosophy, politics. No one today is able to imagine such consequences – that's why the vast preparations by your brother, the other three books of the Revaluation, must be ordered according to my suggestion and gathered in a kind of system." Between 1894 and 1926, Elisabeth arranged the publication of the twenty volume Großoktavausgabe edition of Nietzsche's writings by C. G. Naumann. In it, following Köselitz' suggestion she included a selection from Nietzsche's posthumous fragments, which was gathered together and entitled The Will To Power. She claimed that this text was substantially the magnum opus, which Nietzsche had hoped to write and name "The Will to Power, An Attempt at a Revaluation of All Values". The first German edition, containing 483 sections, published in 1901, was edited by Köselitz, Ernst Horneffer, and August Horneffer, under Elisabeth's direction. This version was superseded in 1906 by an expanded second edition containing 1067 sections. This later compilation is what has come to be commonly known as The Will to Power.
*Thus Spoke Zarathustra
When Zarathustra was 30 years old, he left his home and the lake of his home, and went into the mountains. There he enjoyed his spirit and solitude, and for 10 years did not weary of it. But at last his heart changed – and rising one morning with the rosy dawn, he went before the sun, and spake thus unto it: "Thou great star! What would be thy happiness if thou hadst not those for whom thou shinest!"
 Jean-Paul Sartre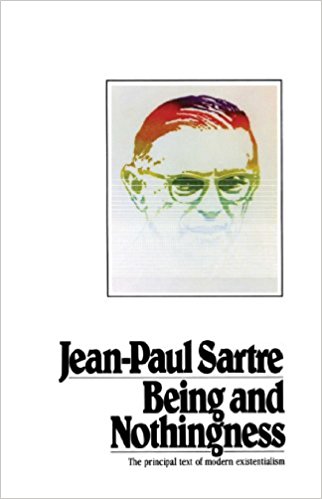 *Being and Nothingness
Born in Paris in 1905, Sartre was a professor of philosophy when he joined the French Army at the outbreak of World War II. Captured by the Germans, he was released, after nearly a year, in 1941. He immediately joined the French resistance as a journalist. In the postwar era Jean-Paul Sartre – philosopher, critic, novelist, and dramatist – became one of the most influential men of this century. He died in Paris in 1980.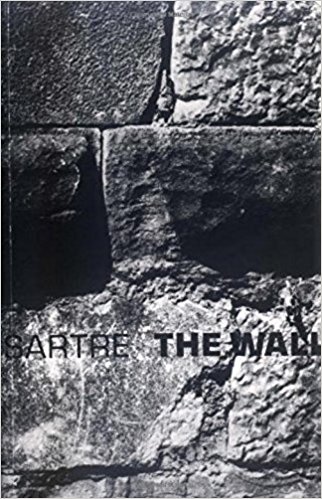 *The Wall and other short stories
One of Sartre's greatest existentialist works of fiction, The Wall contains the only five short stories he ever wrote. Set during the Spanish Civil War, the title story crystallizes the famous philosopher's existentialism.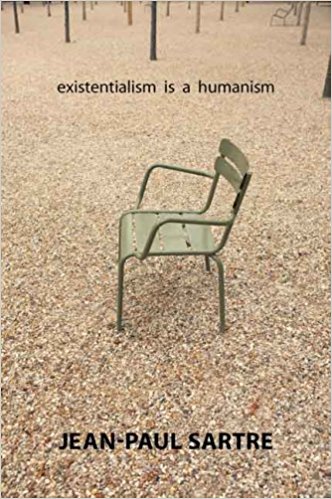 *Existentialism is a Humanism
It was to correct common misconceptions about his thought that Jean-Paul Sartre, the most dominent European intellectual of the post-World War II decades, accepted an invitation to speak on October 29, 1945, at the Club Maintenant in Paris. The unstated objective of his lecture ("Existentialism Is a Humanism") was to expound his philosophy as a form of "existentialism," a term much bandied about at the time. Sartre asserted that existentialism was essentially a doctrine for philosophers, though, ironically, he was about to make it accessible to a general audience. The published text of his lecture quickly became one of the bibles of existentialism and made Sartre an international celebrity.
 *Nausea
Sartre's greatest novel ― and existentialism's key text ― introduced by James Wood, Nausea is the story of Antoine Roquentin, a French writer who is horrified at his own existence. In impressionistic, diary form he ruthlessly catalogs his every feeling and sensation. His thoughts culminate in a pervasive, overpowering feeling of nausea which "spreads at the bottom of the viscous puddle, at the bottom of our time ― the time of purple suspenders and broken chair seats; it is made of wide, soft instants, spreading at the edge, like an oil stain."
 *Iron in the soul
June 1940 was the summer of defeat for the French soldiers, deserted by their officers, utterly demoralized, awaiting the Armistice. Day by day, hour by hour, Iron in the Soul unfolds what men thought and felt and did as France fell. Men who shrugged, men who ran, men who fought and tragic men like Mathieu, who had dedicated his life to finding personal freedom, now overwhelmed by remorse and bitterness, who must learn to kill. Iron in the Soul, the third volume of Sartre's Roads to Freedom Trilogy, is a harrowing depiction of war and what it means to lose.
 *The Reprieve (Roads to Freedom)
An extraordinary picture of life in France during the critical eight days before the signing of the fateful Munich Pact and the subsequent takeover of Czechoslovakia in September 1938. Translated from the French by Eric Sutton.
 *No Exit
An existential portrayal of Hell in Sartre's best-known play, as well as three other brilliant, thought-provoking works: the reworking of the Electra-Orestes story, the conflict of a young intellectual torn between theory and conflict, and an arresting attack on American racism.
*The Devil and the Good Lord
The Devil and The Good Lord is an essay on humanity like few others. It is a spectacular investigation of good and evil — of the human condition — of human emotions and desires. And of the curious transposition through which too much of a good thing may even be worse than too much of a bad thing.
­Dostoevsky
 *Notes from the underground
Dostoevsky's most revolutionary novel, Notes from Underground marks the dividing line between nineteenth- and twentieth-century fiction, and between the visions of self each century embodied. One of the most remarkable characters in literature, the unnamed narrator is a former official who has defiantly withdrawn into an underground existence. In full retreat from society, he scrawls a passionate, obsessive, self-contradictory narrative that serves as a devastating attack on social utopianism and an assertion of man's essentially irrational nature.
 *The House of the Dead
In 1849, Dostoevsky was sentenced to four years at hard labor in a Siberian prison camp for participating in a socialist discussion group. The novel he wrote after his release, based on notes he smuggled out, not only brought him fame, but also founded the tradition of Russian prison writing. Notes from a Dead House (sometimes translated as The House of the Dead) depicts brutal punishments, feuds, betrayals, and the psychological effects of confinement, but it also reveals the moments of comedy and acts of kindness that Dostoevsky witnessed among his fellow prisoners.
*The Brothers Karamazov
The Brothers Karamasov is a murder mystery, a courtroom drama, and an exploration of erotic rivalry in a series of triangular love affairs involving the "wicked and sentimental" Fyodor Pavlovich Karamazov and his three sons―the impulsive and sensual Dmitri; the coldly rational Ivan; and the healthy, red-cheeked young novice Alyosha. Through the gripping events of their story, Dostoevsky portrays the whole of Russian life, is social and spiritual striving, in what was both the golden age and a tragic turning point in Russian culture.
*Crime and Punishment
(This is the english version) Crime and Punishment ( is a novel by the Russian author Fyodor Dostoyevsky. It was first published in the literary journal The Russian Messenger in twelve monthly installments during 1866. It was later published in a single volume. It is the second of Dostoyevsky's full-length novels following his return from ten years of exile in Siberia. Crime and Punishment is the first great novel of his "mature" period of writing. Crime and Punishment focuses on the mental anguish and moral dilemmas of Rodion Raskolnikov, an impoverished ex-student in St. Petersburg who formulates and executes a plan to kill an unscrupulous pawnbroker for her cash. Raskolnikov argues that with the pawnbroker's money he can perform good deeds to counterbalance the crime, while ridding the world of a worthless vermin. He also commits this murder to test his own hypothesis that some people are naturally capable of such things, and even have the right to do them. Several times throughout the novel, Raskolnikov justifies his actions by comparing himself with Napoleon Bonaparte, believing that murder is permissible in pursuit of a higher purpose.
*Demons
Inspired by the true story of a political murder that horried Russians in 1869, Fyodor Dostoevsky conceived of Demons as a "novel-pamphlet" in which he would say everything about the plague of materialist ideology that he saw infecting his native land. What emerged was a prophetic and ferociously funny masterpiece of ideology and murder in pre-revolutionary Russia.
 Franz Kafka
*The Trial
One of the great works of the twentieth century, Kafka's The Trial has been read as a study of political power, a pessimistic religious parable, or a crime novel where the accused man is himself the problem. In it, a man wakes up one morning to find himself under arrest for an offence which is never explained. Faced with this ambiguous but threatening situation, Josef K. gradually succumbs to its psychological pressure. One of the iconic figures of modern world literature, Kafka writes about universal problems of guilt, responsibility, and freedom. He offers no solutions, but provokes his readers to arrive at meanings of their own. Mike Mitchell's translation captures Kafka's distinctive style. Based on the best available German text, it includes not only the main text but the chapters Kafka left incomplete. In his Introduction, Ritchie Robertson considers the many puzzles in the novel and the different interpretations to which the novel has been subjected. The book also includes a Biographical Preface, an up-to-date bibliography, and a chronology of Kafka's life.
*The Metamorphosis
"The Metamorphosis" (original German title: "Die Verwandlung") is a short novel by Franz Kafka, first published in 1915. It is often cited as one of the seminal works of fiction of the 20th century and is widely studied in colleges and universities across the western world. The story begins with a traveling salesman, Gregor Samsa, waking to find himself transformed into an insect.
*The Sons

"I have only one request," Kafka wrote to his publisher Kurt Wolff in 1913. "'The Stoker,' 'The Metamorphosis,' and 'The Judgment' belong together, both inwardly and outwardly. There is an obvious connection among the three, and, even more important, a secret one, for which reason I would be reluctant to forego the chance of having them published together in a book, which might be called The Sons."
Albert Camus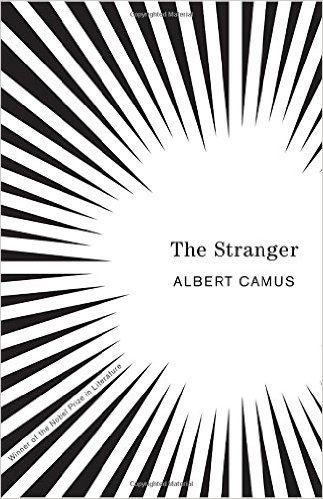 *The Stranger
Through the story of an ordinary man unwittingly drawn into a senseless murder on an Algerian beach, Camus explored what he termed "the nakedness of man faced with the absurd."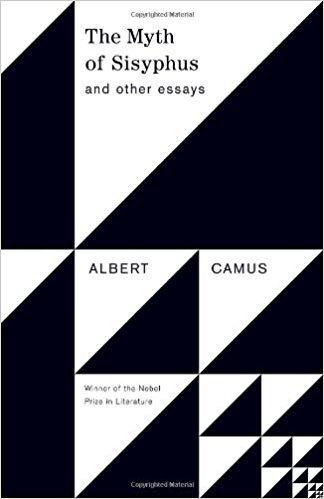 *The Myth of Sisyphus
One of the most influential works of this century, The Myth of Sisyphus and Other Essays is a crucial exposition of existentialist thought. Influenced by works such as Don Juan and the novels of Kafka, these essays begin with a meditation on suicide; the question of living or not living in a universe devoid of order or meaning. With lyric eloquence, Albert Camus brilliantly posits a way out of despair, reaffirming the value of personal existence, and the possibility of life lived with dignity and authenticity.
*The Adulterous Woman
"The Adulterous Woman" is a short story written in 1957. It is the first short story published in the volume Exile and the Kingdom by Albert Camus.
*The Plague
A haunting tale of human resilience in the face of unrelieved horror, Camus' novel about a bubonic plague ravaging the people of a North African coastal town is a classic of twentieth-century literature.
*The Fall
Elegantly styled, Camus' profoundly disturbing novel of a Parisian lawyer's confessions is a searing study of modern amorality.
Philip. K. Dick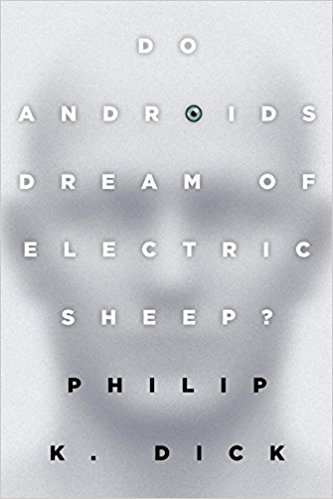 *Do androids dream of electric sheep
A masterpiece ahead of its time, a prescient rendering of a dark future, and the inspiration for the blockbuster film Blade Runner.
By 2021, the World War has killed millions, driving entire species into extinction and sending mankind off-planet. Those who remain covet any living creature, and for people who can't afford one, companies built incredibly realistic simulacra: horses, birds, cats, sheep. They've even built humans. Immigrants to Mars receive androids so sophisticated they are indistinguishable from true men or women. Fearful of the havoc these artificial humans can wreak, the government bans them from Earth. Driven into hiding, unauthorized androids live among human beings, undetected. Rick Deckard, an officially sanctioned bounty hunter, is commissioned to find rogue androids and "retire" them. But when cornered, androids fight back—with lethal force.
*Valis
"Dick is one of the ten best American writers of the twentieth century, which is saying a lot. Dick was a kind of Kafka steeped in LSD and rage."—Roberto Bolaño
What is VALIS? This question is at the heart of Philip K. Dick's ground-breaking novel, and the first book in his defining trilogy. When a beam of pink light begins giving a schizophrenic man named Horselover Fat (who just might also be known as Philip K. Dick) visions of an alternate Earth where the Roman Empire still reigns, he must decide whether he is crazy, or whether a godlike entity is showing him the true nature of the world.
VALIS is essential reading for any true Philip K. Dick fan, a novel that Roberto Bolaño called "more disturbing than any novel by [Carson] McCullers." By the end, like Dick himself, you will be left wondering what is real, what is fiction, and just what the price is for divine inspiration.
­Douglas Adams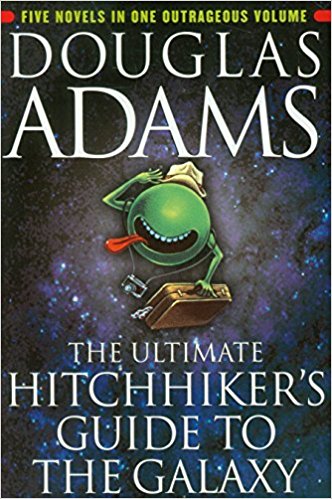 *Hitchhiker's guide to galaxy
Seconds before the Earth is demolished for a galactic freeway, Arthur Dent is saved by Ford Prefect, a researcher for the revised Guide. Together they stick out their thumbs to the stars and begin a wild journey through time and space.
  Dan Brown
*The Lost Symbol
Famed Harvard symbologist Robert Langdon answers an unexpected summons to appear at the U.S. Capitol Building. His planned lecture is interrupted when a disturbing object—artfully encoded with five symbols—is discovered in the building. Langdon recognizes in the find an ancient invitation into a lost world of esoteric, potentially dangerous wisdom. When his mentor Peter Solomon—a longstanding Mason and beloved philanthropist—is kidnapped, Langdon realizes that the only way to save Solomon is to accept the mystical invitation and plunge headlong into a clandestine world of Masonic secrets, hidden history, and one inconceivable truth . . . all under the watchful eye of Dan Brown's most terrifying villain to date. Set within the hidden chambers, tunnels, and temples of Washington, D.C., The Lost Symbol is an intelligent, lightning-paced story with surprises at every turn–Brown's most exciting novel yet.
Voltaire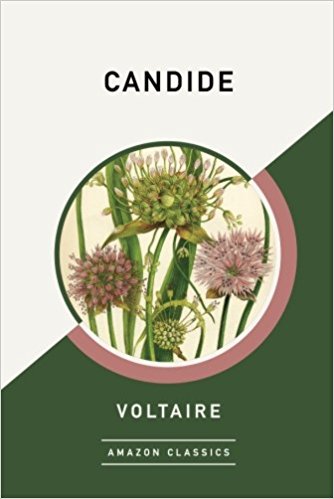 *Candide
Candide, the illegitimate nephew of a German baron and student of eternal optimist Pangloss, is living a simple and sheltered life in "the best of all possible worlds."
But when Candide falls in love with the wrong woman, his uncle's young daughter, he is exiled from the baron's castle and suffers great tragedy and catastrophe, which leaves him disillusioned and questioning the goodness of the universe.
Penned in just three days—and published in secret because of its blasphemous and seditious nature—Voltaire's legendary satire deftly skewers religious, romantic, and political naïveté with an acerbic and ribald wit that delights to this day.
Kierkegaard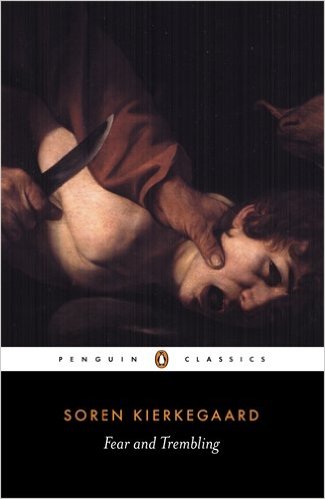 *Fear and trembling
The infamous and controversial work that made a lasting impression on both modern Protestant theology and existentialist philosophers such as Sartre and Camus.
Writing under the pseudonym of "Johannes de silentio," Kierkegaard expounds his personal view of religion through a discussion of the scene in Genesis in which Abraham prepares to sacrifice his son Isaac at God's command. Believing Abraham's unreserved obedience to be the essential leap of faith needed to make a full commitment to his religion, Kierkegaard himself made great sacrifices in order to dedicate his life entirely to his philosophy and to God. The conviction shown in this religious polemic—that a man can have an exceptional mission in life—informed all Kierkegaard's later writings. His "teleological suspension of the ethical" challenged the contemporary views of Hegel's universal moral system, and was also hugely influential for both protestant theology and the existentialist movement.
Alastair Hannay's introduction evaluates Kierkegaard's philosophy and the ways in which it conflicted with more accepted contemporary views. This edition also includes detailed notes to complement this groundbreaking analysis of religion, and a new chronology.
For more than seventy years, Penguin has been the leading publisher of classic literature in the English-speaking world. With more than 1,700 titles, Penguin Classics represents a global bookshelf of the best works throughout history and across genres and disciplines. Readers trust the series to provide authoritative texts enhanced by introductions and notes by distinguished scholars and contemporary authors, as well as up-to-date translations by award-winning translators.
­Samuel Beckett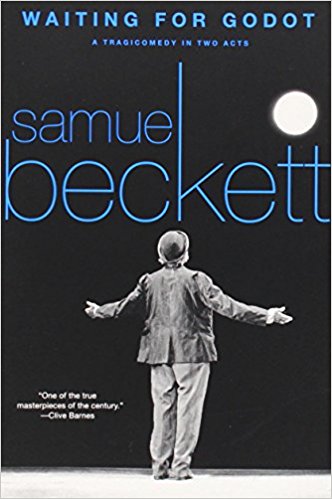 *Waiting for Godot
From an inauspicious beginning at the tiny Left Bank Theatre de Babylone in 1953, followed by bewilderment among American and British audiences, Waiting for Godot has become of the most important and enigmatic plays of the past fifty years and a cornerstone of twentieth-century drama. As Clive Barnes wrote, "Time catches up with genius … Waiting for Godot is one of the masterpieces of the century."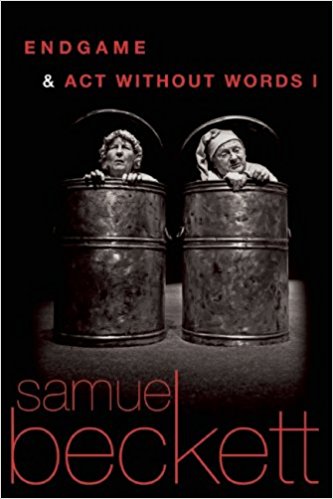 *Endgame
Samuel Beckett was awarded the Nobel Prize for Literature in 1969; his literary output of plays, novels, stories and poetry has earned him an uncontested place as one of the greatest writers of our time. Endgame, originally written in French and translated into English by Beckett himself, is considered by many critics to be his greatest single work. A pinnacle of Beckett's characteristic raw minimalism, it is a pure and devastating distillation of the human essence in the face of approaching death.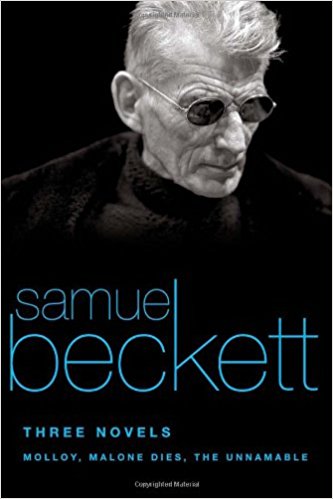 *Three Novels: Molloy, Malone Dies, The Unnamable
Few works of contemporary literature are so universally acclaimed as central to our understanding of the human experience as Beckett's famous trilogy. Molloy, the first of these masterpieces, appeared in French in 1951. It was followed seven months later by Malone Dies and two years later by The Unnamable. All three have been rendered into English by the author.
Kerouac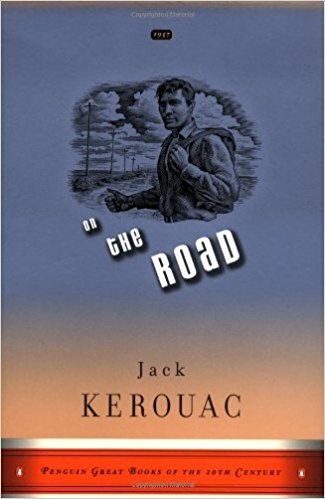 *On the Road
The classic novel of freedom and the search for authenticity that defined a generation. September 5th, 2017 marks the 60th anniversary of the publication of On the Road.
Inspired by Jack Kerouac's adventures with Neal Cassady, On the Road tells the story of two friends whose cross-country road trips are a quest for meaning and true experience. Written with a mixture of sad-eyed naiveté and wild ambition and imbued with Kerouac's love of America, his compassion for humanity, and his sense of language as jazz, On the Road is the quintessential American vision of freedom and hope, a book that changed American literature and changed anyone who has ever picked it up.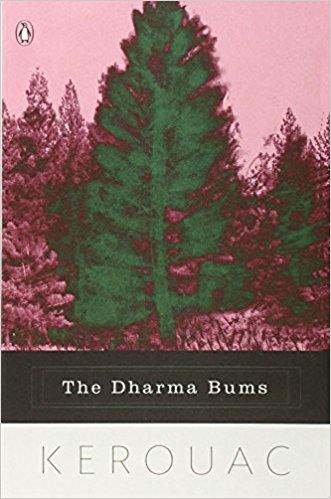 *Dharma Bums
Jack Kerouac's classic novel about friendship, the search for meaning, and the allure of nature. First published in 1958, a year after On the Road put the Beat Generation on the map, The Dharma Bums stands as one of Jack Kerouac's most powerful and influential novels. The story focuses on two ebullient young Americans–mountaineer, poet, and Zen Buddhist Japhy Ryder, and Ray Smith, a zestful, innocent writer–whose quest for Truth leads them on a heroic odyssey, from marathon parties and poetry jam sessions in San Francisco's Bohemia to solitude and mountain climbing in the High Sierras.
Tolstoy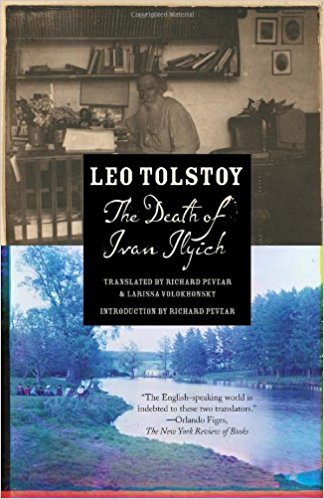 *The death of Ivan Ilyich
Tolstoy's most famous novella is an intense and moving examination of death and the possibilities of redemption, here in a powerful translation by the award-winning Richard Pevear and Larissa Volokhonsky.
Ivan Ilyich is a middle-aged man who has spent his life focused on his career as a bureaucrat and emotionally detached from his wife and children. After an accident he finds himself on the brink of an untimely death, which he sees as a terrible injustice. Face to face with his mortality, Ivan begins to question everything he has believed about the meaning of life. The Death of Ivan Ilyich is a masterpiece of psychological realism and philosophical profundity that has inspired generations of readers.
­Alison Bechtel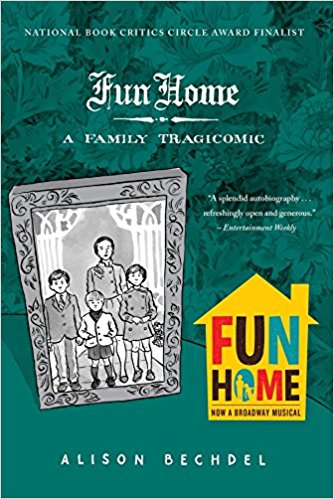 *Fun Home
A fresh and brilliantly told memoir from a cult favorite comic artist, marked by gothic twists, a family funeral home, sexual angst, and great books.
This breakout book by Alison Bechdel is a darkly funny family tale, pitch-perfectly illustrated with Bechdel's sweetly gothic drawings. Like Marjane Satrapi's Persepolis, it's a story exhilaratingly suited to graphic memoir form.
­Karl Jaspers
*Philosophy of existence
Philosophy of Existence was first presented to the public as a series of lectures invited by The German Academy of Frankfurt. In preparing these lectures Jaspers, whom the Nazis had already dismissed from his professorship at Heidelberg, knew that he was speaking in Germany for the last time. Jaspers used the occasion to offer an account of the cultural and intellectual situation from which existentialism emerged as well as a summary of his own philosophy.
John Steinbeck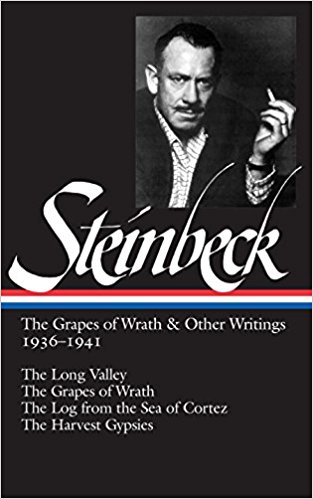 *The Grapes Of Wrath and Other Writings
The second volume in The Library of America's authoritative edition of John Steinbeck features his acknowledged masterpiece, The Grapes of Wrath. Written in an incredibly compressed five-month period, the novel had an electrifying impact upon publication in 1939, unleashing a political storm with its vision of America's dispossessed struggling for survival. It continues to exert a powerful influence on American culture, and has inspired artists as diverse as John Ford, Woody Guthrie, and Bruce Springsteen. Tracing the journey of the Joad family from the dust bowl of Oklahoma to the migrant camps of California, Steinbeck creates an American epic, spacious, impassioned, and pulsating with the rhythms of living speech. The novel won the Pulitzer Prize and has since sold millions of copies worldwide.­
Spinoza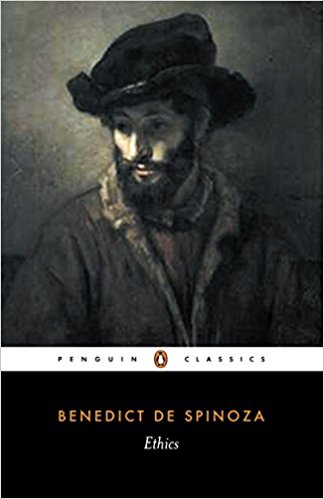 *Ethics
A profoundly beautiful and uniquely insightful description of the universe, Benedict de Spinoza's Ethics is one of the masterpieces of Enlightenment-era philosophy.
Published shortly after his death, the Ethics is undoubtedly Spinoza's greatest work – an elegant, fully cohesive cosmology derived from first principles, providing a coherent picture of reality, and a guide to the meaning of an ethical life. Following a logical step-by-step format, it defines in turn the nature of God, the mind, the emotions, human bondage to the emotions, and the power of understanding – moving from a consideration of the eternal, to speculate upon humanity's place in the natural order, the nature of freedom and the path to attainable happiness. A powerful work of elegant simplicity, the Ethics is a brilliantly insightful consideration of the possibility of redemption through intense thought and philosophical reflection. The Ethics is presented in the standard translation of the work by Edwin Curley. This edition also includes an introduction by Stuart Hampshire, outlining Spinoza's philosophy and placing it in context.
For more than seventy years, Penguin has been the leading publisher of classic literature in the English-speaking world. With more than 1,700 titles, Penguin Classics represents a global bookshelf of the best works throughout history and across genres and disciplines. Readers trust the series to provide authoritative texts enhanced by introductions and notes by distinguished scholars and contemporary authors, as well as up-to-date translations by award-winning translators.­
Rene Descartes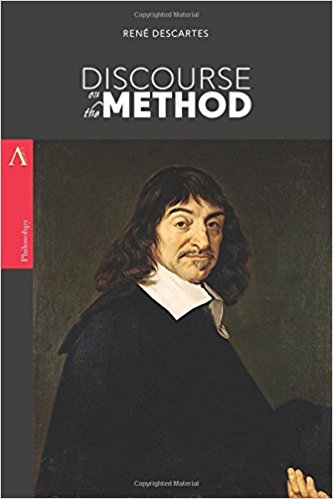 * Discourse on the Method
One of the most influential works in the history of modern philosophy, and important to the development of natural sciences.
In this work, Descartes tackles the problem of skepticism, which had previously been studied by Sextus Empiricus, Al-Ghazali and Michel de Montaigne. Descartes modified it to account for a truth he found to be incontrovertible. Descartes started his line of reasoning by doubting everything, so as to assess the world from a fresh perspective, clear of any preconceived notions.
Bernard Lonergan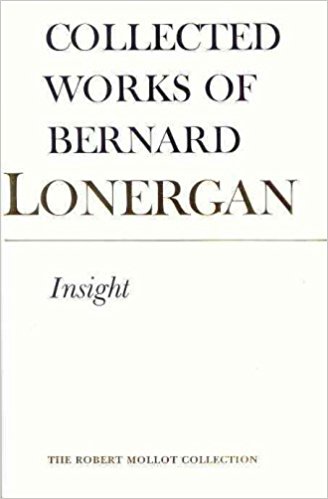 * Insight: A Study of Human Understanding
Insight is Bernard Lonergan's masterwork. It aim is nothing less than insight into insight itself, a comprehensive view of knowledge and understanding, and to state what one needs to understand and how one proceeds to understand it.
In Lonergan's own words: 'Thoroughly understand what it is to understand, and not only will you understand the broad lines of all there is to be understood but also you will possess a fixed base, and invariant pattern, opening upon all further developments of understanding.'
The editors of the Collected Works of Bernard Lonergan have established the definitive text for Insight after examining all the variant forms in Lonergan's manuscripts and papers. The volume includes introductory material and annotation to enable the reader to appreciate more fully this challenging work.
William A. Luijpen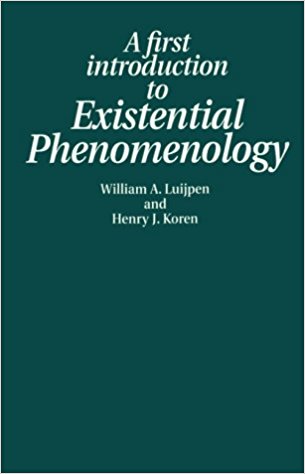 *Existential phenomenology
After describing man as existence and its implications, this book explores the meaning of knowledge and truth in terms of existential thinking. Next, it develops the concrete notion of human freedom, implied in existence, and man's fundamental intersubjective attitudes of hatred, indifference, love, and justice. In the final chapter it raises the problem of man's metaphysical dimension and the existence of God.
Will Durant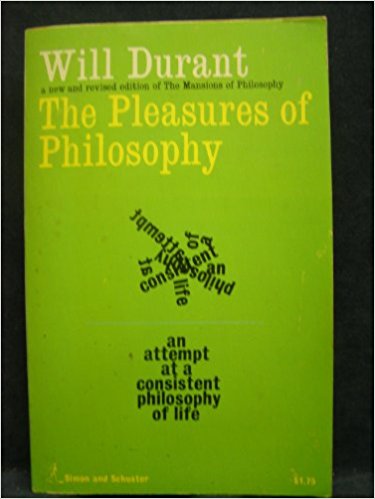 *The pleasures of philosophy
There is a pleasure in philosophy, and a lure even in the mirages of metaphysics, which every student feels until the coarse necessities of physical existence drag him from the heights of thought into the mart of economic strife and gain PLEASURES OF PHILOSOPHY.
 Viktor Frankl
*Man's Search for Meaning
Psychiatrist Viktor Frankl's memoir of life in Nazi death camps has riveted generations of readers. Based on Frankl's own experience and the stories of his patients, the book argues that we cannot avoid suffering but we can choose how to cope with it, find meaning in it, and move forward. Man's Search for Meaning has become one of the most influential books of our times, selling over twelve million copies worldwide. With a foreword by Harold S. Kushner, Frankl's classic is presented here in an elegant new edition with endpapers, supplementary photographs, and several of Frankl's previously unpublished letters, speeches, and essays.
­Heidegger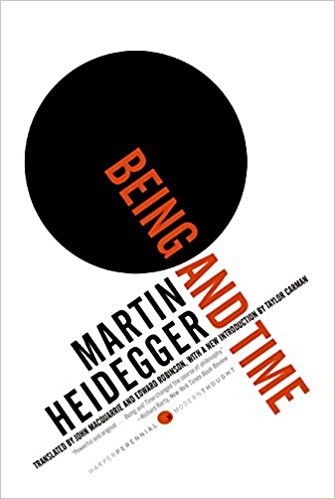 *Being and Time
"What is the meaning of being?" This is the central question of Martin Heidegger's profoundly important work, in which the great philosopher seeks to explain the basic problems of existence. A central influence on later philosophy, literature, art, and criticism—as well as existentialism and much of postmodern thought—Being and Time forever changed the intellectual map of the modern world. As Richard Rorty wrote in the New York Times Book Review, "You cannot read most of the important thinkers of recent times without taking Heidegger's thought into account."
Carl Jung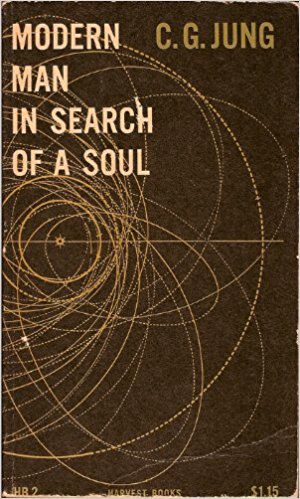 *Modern man in search of a soul
A book about improvements to psychoanalysis. The book states that psychoanalyst focuses on the negative side of the unconscious and how psychoanalyst and psychotherapy must discover the positive side of the unconscious and man, which includes religious concepts, art, love,benevolence, and positive energies. It is my understanding that these positive concepts have been or are being incorporated into psychotherapy. Jung was ahead of his time and is still ahead of our times. One of the great thinkers of the 20th century.
William Barrett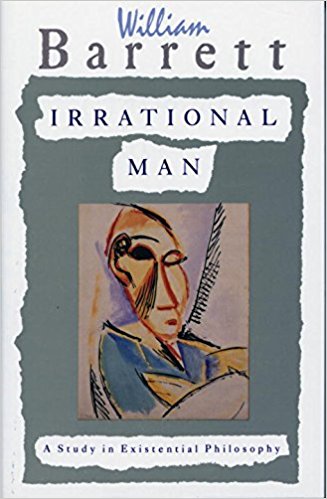 *Irrational Man – A Study in Existential Philosophy
Widely recognized as the finest definition of existentialist philosophy ever written, this book introduced existentialism to America in 1958. Barrett speaks eloquently and directly to concerns of the 1990s: a period when the irrational and the absurd are no better integrated than before and when humankind is in even greater danger of destroying its existence without ever understanding the meaning of its existence.
Irrational Man begins by discussing the roots of existentialism in the art and thinking of Augustine, Aquinas, Pascal, Baudelaire, Blake, Dostoevski, Tolstoy, Hemingway, Picasso, Joyce, and Beckett. The heart of the book explains the views of the foremost existentialists—Kierkegaard, Nietzsche, Heidegger, and Sartre. The result is a marvelously lucid definition of existentialism and a brilliant interpretation of its impact.­
Christopher Panza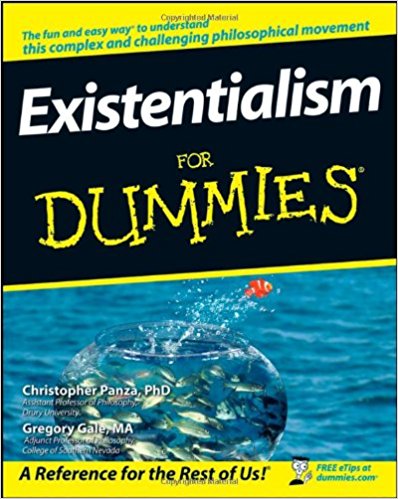 *Existentialism For Dummies
Have you ever wondered what the phrase "God is dead" means? You'll find out in Existentialism For Dummies, a handy guide to Nietzsche, Sartre, and Kierkegaard's favorite philosophy. See how existentialist ideas have influenced everything from film and literature to world events and discover whether or not existentialism is still relevant today.
You'll find an introduction to existentialism and understand how it fits into the history of philosophy. This insightful guide will expose you to existentialism's ideas about the absurdity of life and the ways that existentialism guides politics, solidarity, and respect for others. There's even a section on religious existentialism. You'll be able to reviewkey existential themes and writings. Find out how to:
Trace the influence of existentialism
Distinguish each philosopher's specific ideas
Explain what it means to say that "God is dead"
See culture through an existentialist lens
Understand the existentialist notion of time, finitude, and death
Navigate the absurdity of life
Master the art of individuality
Complete with lists of the ten greatest existential films, ten great existential aphorisms, and ten common misconceptions about existentialism, Existentialism For Dummies is your one-stop guide to a very influential school of thought.
 Cormac McCarthy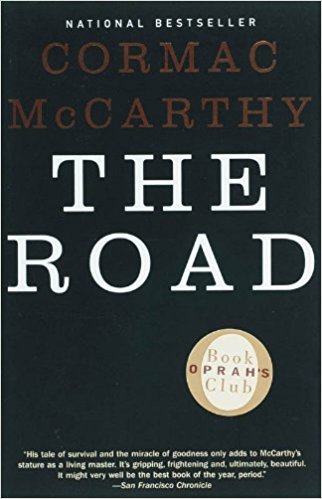 *The Road
Great American novelist Cormac McCarthy takes on the genre of the Post-Apocalyptic novel. Graced with his near biblical prose, The Road portrays a stark world burnt to ash as seen through the eyes of a man "carrying the fire" in the personage of his young son. The novel explores what becomes of humanity in the aftermath of man's greatest inhumanity.
Touching, heartbreaking, often times harrowing, The Road will leave you terrified and amazed.
Lois Lowry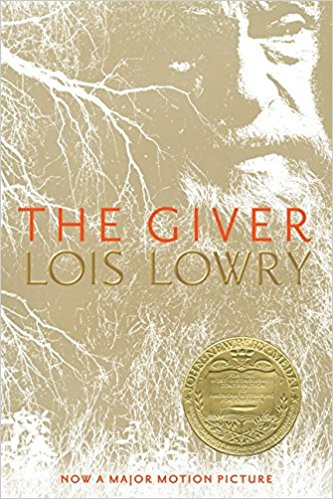 *The Giver
The Giver, the 1994 Newbery Medal winner, has become one of the most influential novels of our time. The haunting story centers on twelve-year-old Jonas, who lives in a seemingly ideal, if colorless, world of conformity and contentment. Not until he is given his life assignment as the Receiver of Memory does he begin to understand the dark, complex secrets behind his fragile community. Lois Lowry has written three companion novels to The Giver, including Gathering Blue, Messenger, and Son. 
George Orwell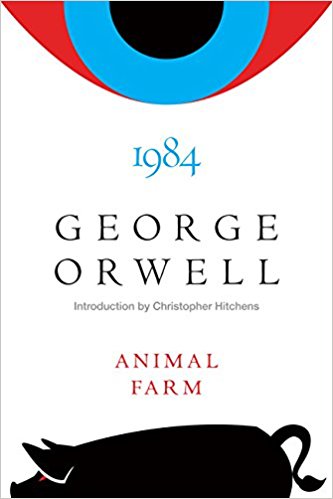 *Animal Farm & *1984
This edition features George Orwell's best known novels – 1984 and Animal Farm – with an introduction by Christopher Hitchens.
In 1984, London is a grim city where Big Brother is always watching you and the Thought Police can practically read your mind.  Winston Smith joins a secret revolutionary organization called The Brotherhood, dedicated to the destruction of the Party. Together with his beloved Julia, he hazards his life in a deadly match against the powers that be.
Animal Farm is Orwell's classic satire of the Russian Revolution — an account of the bold struggle, initiated by the animals, that transforms Mr. Jones's Manor Farm into Animal Farm–a wholly democratic society built on the credo that All Animals Are Created Equal. But are they?
Joseph Heller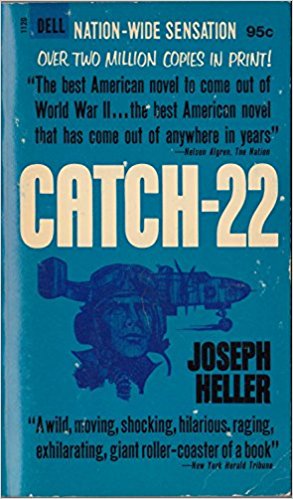 *Catch 22
Joseph Heller was born in Brooklyn in 1923. In 1961, he published Catch-22, which became a bestseller and, in 1970, a film. He went on to write such novels as Good as Gold, God Knows, Picture This, Closing Time (the sequel to Catch-22), and Portrait of an Artist, as an Old Man. Heller died in December 1999.
Herman Hesse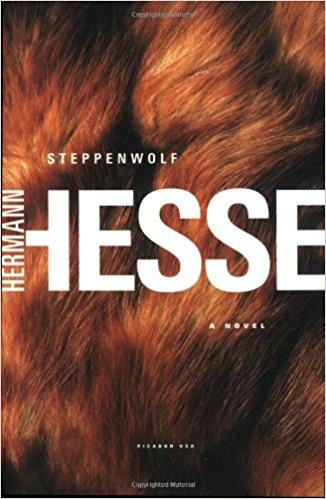 *Steppenwolf
With its blend of Eastern mysticism and Western culture, Hesse's best-known and most autobiographical work is one of literature's most poetic evocations of the soul's journey to liberation
Harry Haller is a sad and lonely figure, a reclusive intellectual for whom life holds no joy. He struggles to reconcile the wild primeval wolf and the rational man within himself without surrendering to the bourgeois values he despises. His life changes dramatically when he meets a woman who is his opposite, the carefree and elusive Hermine. The tale of the Steppenwolf culminates in the surreal Magic Theater―For Madmen Only!
Originally published in English in 1929, Steppenwolf 's wisdom continues to speak to our souls and marks it as a classic of modern literature.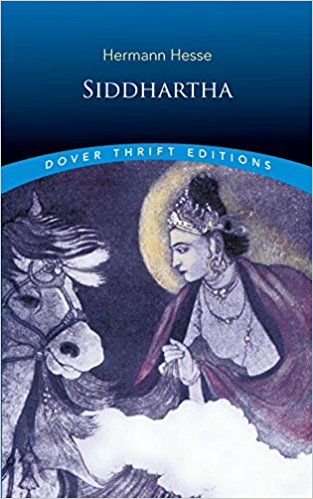 *Siddhartha
This classic novel of self-discovery has inspired generations of seekers. With parallels to the enlightenment of the Buddha, Hesse's Siddhartha is the story of a young Brahmin's quest for the ultimate reality. His quest takes him from the extremes of indulgent sensuality to the rigors of ascetism and self-denial. At last he learns that wisdom cannot be taught — it must come from one's own experience and inner struggle. Steeped in the tenets of both psychoanalysis and Eastern mysticism, Siddhartha presents a strikingly original view of man and culture, and the arduous process of self-discovery that leads to reconciliation, harmony, and peace.
Thomas Mann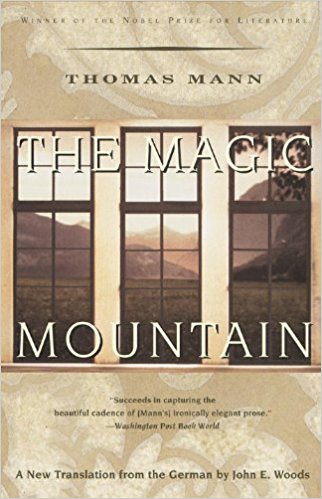 *The magic mountain
In this dizzyingly rich novel of ideas, Mann uses a sanatorium in the Swiss Alps–a community devoted exclusively to sickness–as a microcosm for Europe, which in the years before 1914 was already exhibiting the first symptoms of its own terminal irrationality. The Magic Mountain is a monumental work of erudition and irony, sexual tension and intellectual ferment, a book that pulses with life in the midst of death.
­Eric Carle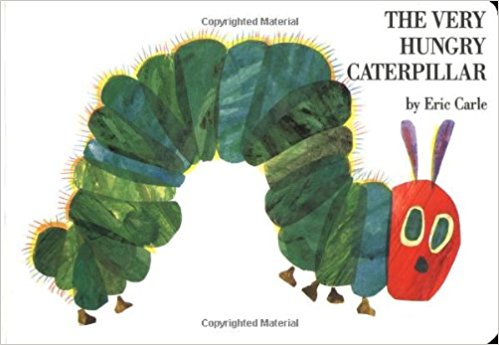 *The Very Hungry Caterpillar
THE all-time classic picture book, from generation to generation, sold somewhere in the world every 30 seconds! Have you shared it with a child or grandchild in your life?
Including a special feature, dye cuts, this beautiful board book edition, perfect for teaching the days of the week, offers readers an interactive experience.
"The very hungry caterpillar literally eats his way through the pages of the book—and right into your child's heart…"
—Mother's Manual
"Gorgeously illustrated, brilliantly innovative…"
—The New York Times Book Review
 Goethe
*Faust
Faust is the protagonist of a classic German legend. He is a scholar who is highly successful yet dissatisfied with his life, so he makes a pact with the Devil, exchanging his soul for unlimited knowledge and worldly pleasures. The Faust legend has been the basis for many literary, artistic, cinematic, and musical works that have reinterpreted it through the ages. Faust and the adjective Faustian imply a situation in which an ambitious person surrenders moral integrity in order to achieve power and success for a delimited term. The Faust of early books—as well as the ballads, dramas, movies, and puppet-plays which grew out of them—is irrevocably damned because he prefers human to divine knowledge; "he laid the Holy Scriptures behind the door and under the bench, refused to be called doctor of Theology, but preferred to be styled doctor of Medicine". Plays and comic puppet theatre loosely based on this legend were popular throughout Germany in the 16th century, often reducing Faust and Mephistopheles to figures of vulgar fun. The story was popularised in England by Christopher Marlowe, who gave it a classic treatment in his play, The Tragical History of Doctor Faustus. In Goethe's reworking of the story two hundred years later, Faust becomes a dissatisfied intellectual who yearns for "more than earthly meat and drink" in his life.
Shakespeare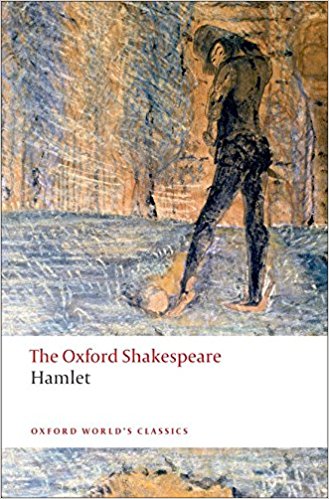 *Hamlet
This Oxford Shakespeare edition of Hamlet represents a radically new text of the best known and most widely discussed of all Shakespearean tragedies. Arguing that the text currently accepted is not, in fact, the most authoritative version of the play, this new edition turns to the First Folio of 1623–Shakespeare's "fair copy"–that has been preserved for us in the Second Quarto. Introducing fresh theatrical momentum, this revision provides, as Shakespeare intended, a better, more practical acting script.
Professor Hibbard's illuminating and original introduction explains the process by which variant texts were fused in the eighteenth century to create the most commonly used text of today. Drawing on both critical and theatrical history, he shows how this gusion makes Hamlet seem a much more 'problematic' play than it was when it originally appeared in the First Folio of 1623.
Content Source: Amazon.com
Please comment below if you know of other existential books that may be a part of this list. Thanks!
Save